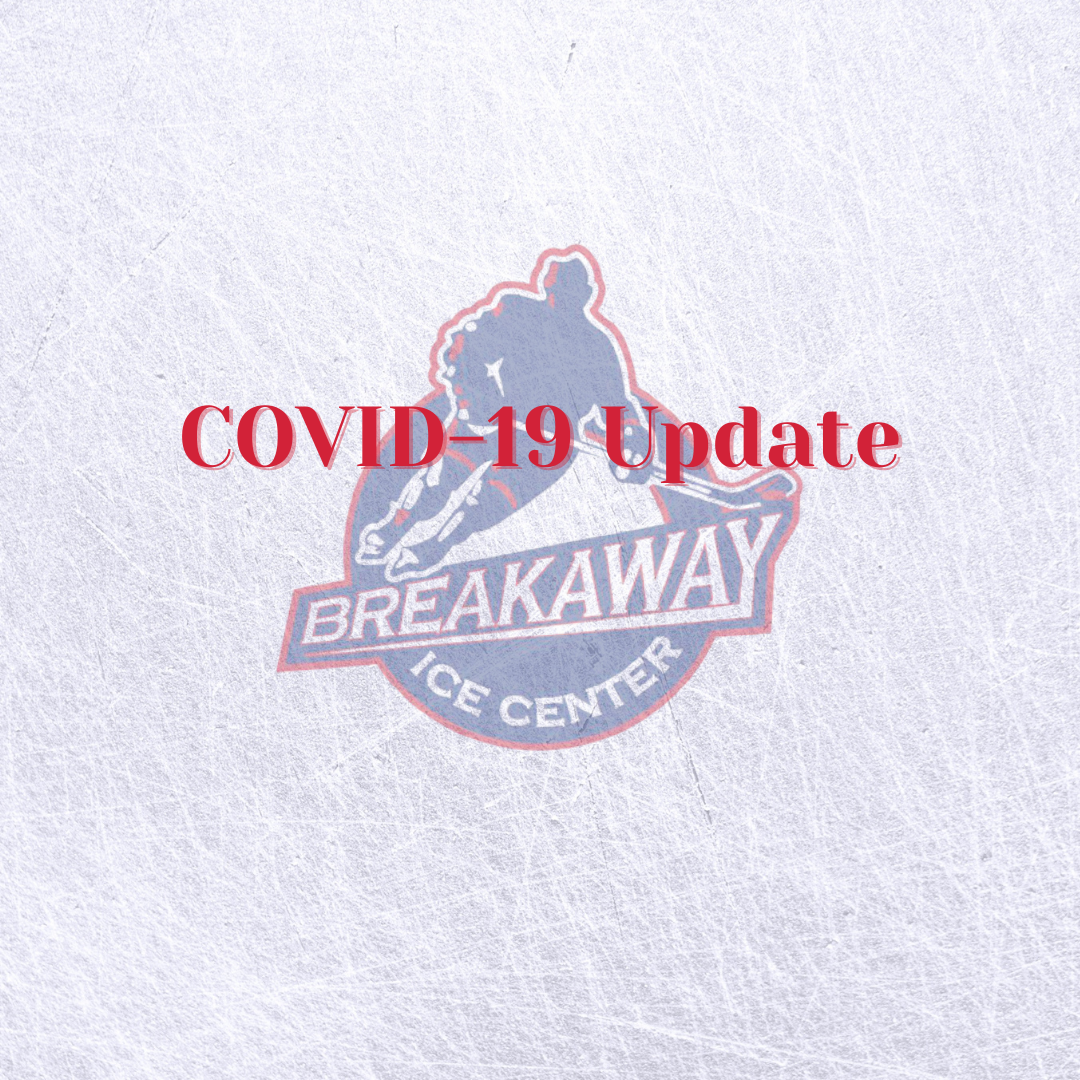 To All:
As Most of you know Mass Hockey in cooperation with the state came out with amended guidelines for Locker Rooms and Spectators yesterday!  This is great news!
Going forward here are our policies effective today:
1) Locker Rooms – They are now available for use at 50% capacity. ( 10 per room)  Showers are NOT available at this time.  Please check the TV in the lobby for assignments.  Due to the capacity restrictions, some teams/groups will still have to use the "changing areas assigned."  It's the only way to make it work.  Please use your assigned areas only.  Youth players must still come dressed with their "lowers" on to the rink.  The lobby remains closed. As a reminder locker room users are responsible for keeping them clean and the facility has a policy of " Zero tolerance" for alcohol and recreational drugs."
2)  Spectators: Although the state has modified this policy we are still restricted to 50% capacity for the facility.  This means that we must hold with our current policy of One Parent / Guardian per player and a sibling under age 16.  This is strictly due to capacity limits.  For any tryouts at the facility, we will have no parents/guardians EXCEPT for  Mites.  We would ask that you adhere to this policy.
We understand it's the end of the season for many youth teams and we all want to support our kids.  However, with the restrictions put on us, we have to enforce this policy.  PLEASE, help us out.  We dislike having to turn people away.  If we allow someone an exception it is unfair to others.  The Town has already been in contact with us on this.  Your help and cooperation is truly appreciated.
Lastly, we do appreciate your working with us all season.  We know it has been difficult for everyone with changing policies and guidelines.  We all can see the light at the end of the tunnel and we just want to say THANK YOU !!!  We look forward to getting back to normal in the near future!
Breakaway Ice Center