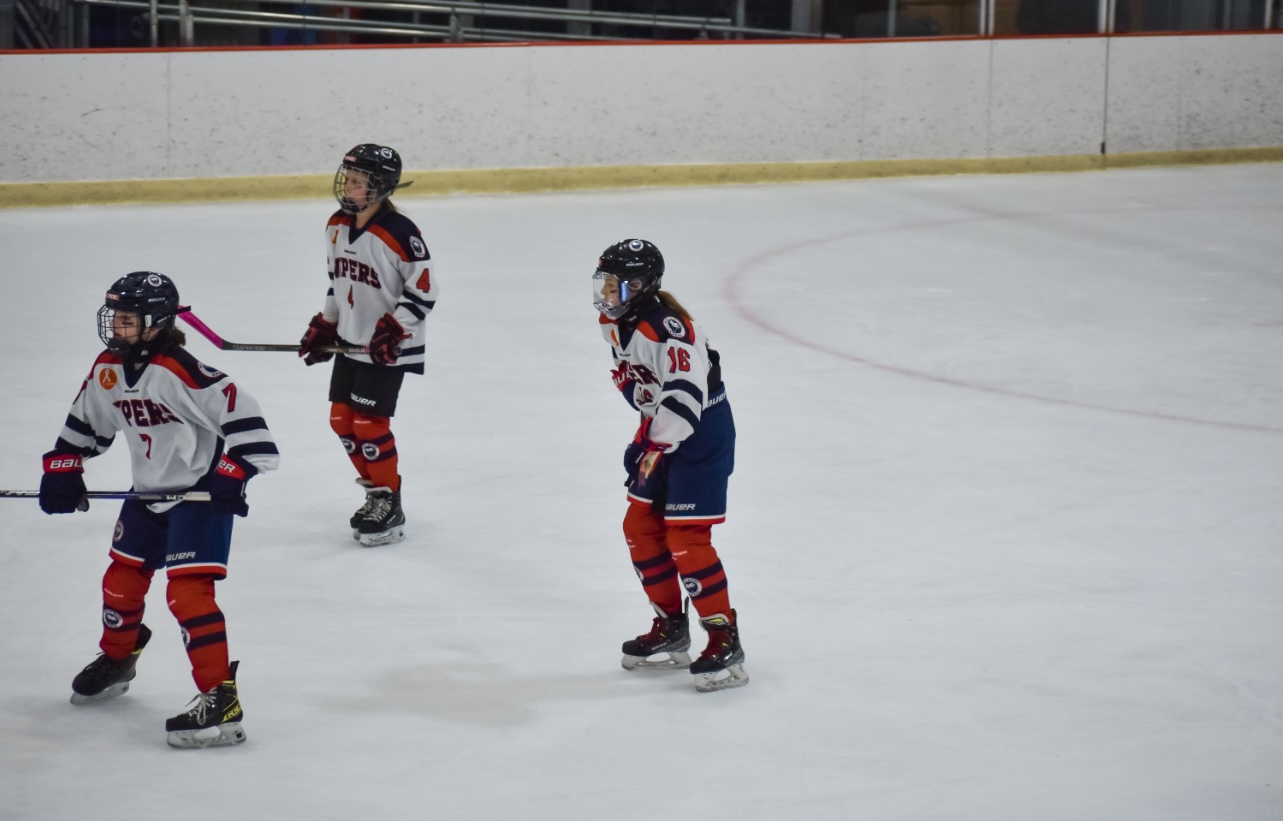 The Vipers had a fun February!! As an organization we went to the BU vs BC game on 2/11, the girls were able to go into the BU locker room and meet some of the players! The U13-2 team traveled up to Waterville Valley, NH for the Waterville Valley Deep Freeze Tournament. The U10s played in the Casco Bay Jamboree. Congrats to the U12 Minor 2, U13-1, U14-1, and U14-2 teams for earning a spot in the state tournament, they will be competing 3/9 – 3/11. We are rooting for you girls!
Off-ice training came to a close, it was a successful season of learning proper technique, strengthening, and learning the importance of stretching and recovery. 
The Vipers participated in a coat drive in support of Catie's Closet and a Teddy Bear Drive in support of HELPIS (a local non-profit). The turnout was incredible for both drives. We donated over 1,000 teddy bears and well over 100 coats. Thank you to everyone who donated, we appreciate you!