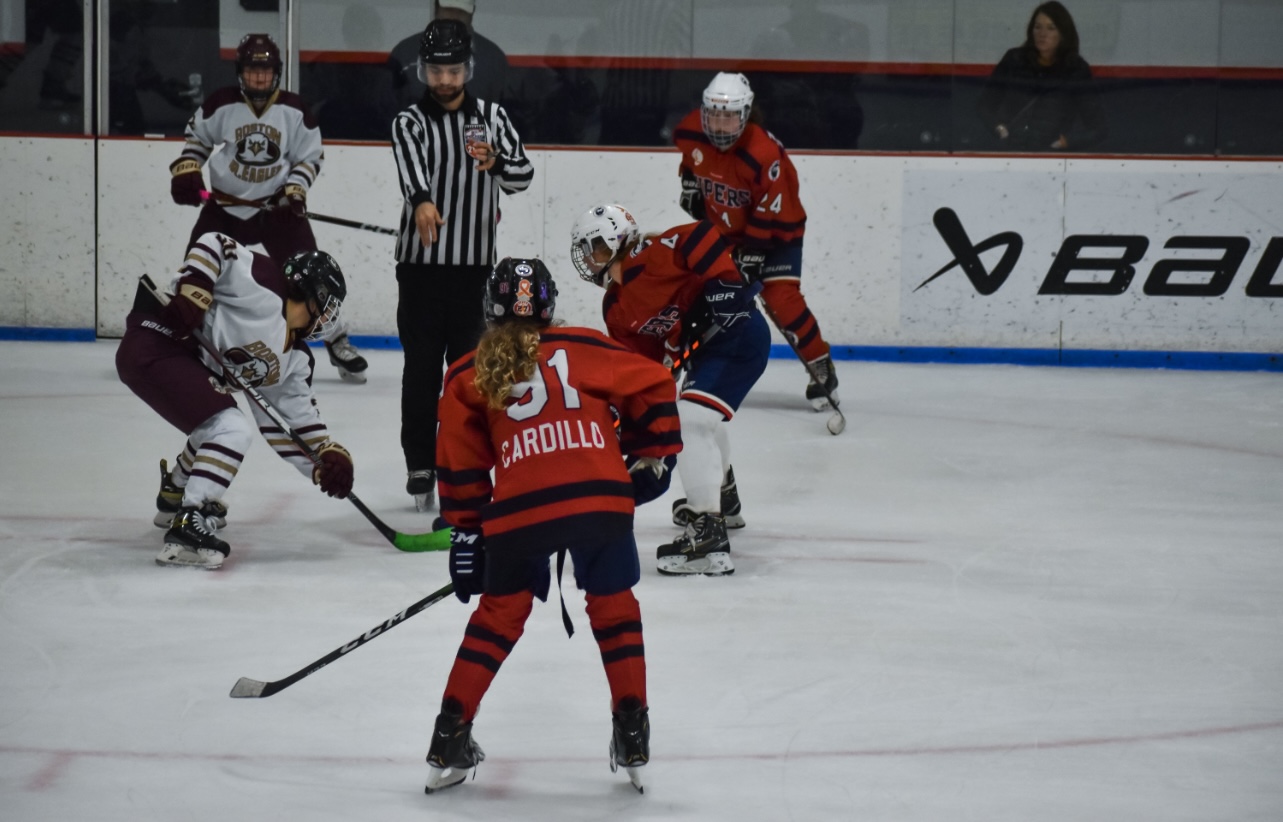 The Vipers had another successful month of competitive hockey and team bonding: 
The U19-1 team beat Lovell Academy (state play down game) 2-1 in overtime.
The U12-1 team had 3 wins and lost in the finals to VT Dynamo in the Jay Peak Tournament, great work girls!
Four U16/U19 Vipers teams made it to the States at New England Sports Center, in Marlborough. The U16 Major 2 team and the U19-2 team both made it to the quarterfinals! Way to represent our program girls!
The U14-1 team participated in the Eagles Turkey Revenge Tournament.
The U13-1 team won the Cranberry Classic Tournament in an OT shootout!! They beat the Natick Comets in the finals, way to go girls!
U10 Vipers made it to the semis in the Wizards Tier I Thanksgiving Tournament!
As an organization, we donated over 200 pounds of canned goods to the Merrimack Food Bank Inc. and Tewksbury Food Pantry.